Select Wellness are industry recognised experts in designing and delivering strategic wellbeing programs to organisations with budgets of all sizes.
Our Key Influences
The Ripple Effect of Leader Led Wellbeing
At the core of organisation wide employee wellbeing are leaders. How leaders manage their own wellbeing, the extent to which they model healthy work practices and their capacity to actively lead wellbeing will 
Improve the wellbeing & mental health of your employees

Increase levels of productivity, engagement, innovation, adaptability & key staff retention

Future proof your organisation to deal better with the challenges of tomorrow
The Select Leader wellbeing services have been designed to actively address the greatest risk to your ongoing success – the wellbeing and burnout prevention of your leaders.
The Importance of Self Awareness
Whether you are a leader or a part of a team, burnout prevention and enhancing your wellbeing begins with an honest assessment of your self and how you are operating across all of your wellbeing domains.
Our 3 month programs and Wellbeing Walk Ins  have been designed to specifically switch on and challenge participants to get real and take responsibility for what they need to change both at home and at work.
'I know what I should be doing, why don't I do it' is the number one barrier to turning your awareness into a sustained life and work style change.
From the factory floor to executive leadership teams our 3 month programs and Wellbeing Walk Ins use the latest in behavioural change science to ensure every participant receives their own individualised tools, resources and strategies to achieve lasting change.
"It is time to look at investment in wellbeing as more than a return on investment. It is a return on humanity"
Meet the Select Wellness Founders
Martine is the founder & CEO of Select Wellness & Select Counsellors. Martine's experiences operating Select Counsellors in the mental health space in particular EAP, demonstrated to her the importance of early detection of potential issues and the power of wellbeing interventions. This lead her to founding Select Wellness with Camilla Thompson – expanding the concept of assessments and tailored interventions to wellbeing at work with a focus on executives and leaders.
Martine has a law degree and was worked her way up to c -suite roles during a ten year career in the reinsurance industry. After the birth of her two boys Martine left corporate life, undertook further post grad training in psychotherapy, couples therapy, executive coaching and counselling and has been in private practice for 15 years in the Eastern Suburbs of Sydney specialising in relationships and emotional wellbeing.
Martine has appeared as an expert on Channel 7's The Morning Show as well as being asked to contribute her opinion to various online and print media outlets and the book 'A Girl's Guide to Turning your Idea into a Business'.
Camilla Thompson is the Managing Director and Co-Founder of Select Wellness who specialise in Workplace Wellbeing Consulting as well as Executive Coaching.
Camilla's purpose is helping people and organisation's thrive and flourish through the delivery of strategic tailored & effective wellbeing programs.
Her own brand The Wellness Coach has enabled her to deliver keynotes and workshops on health, nutrition & mindset over the last 10 years. She also writes for Thrive Global and The Collective Hub.
Camilla delivers keynotes and workshops on wellbeing all over Australia.
She is an accredited coach in health, wellbeing, business and executive coaching with two coaching diplomas and open psychology degree.
Select Wellness Associates
Melissa Cosby
Psychotherapist, Leadership and Wellbeing Coach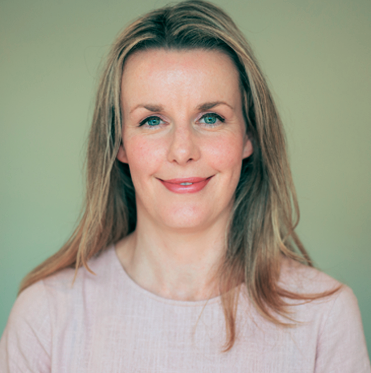 Rebecca Sebastian
Leadership and Wellbeing Coach
Madeleine Shaw
Leadership and Wellbeing Coach
Anne Serry
Counsellor and Wellbeing Coach
Susannah Kindred
Clinical Psychologist and Wellbeing Coach
Cushla Hammond
Psychologist and Wellbeing Coach